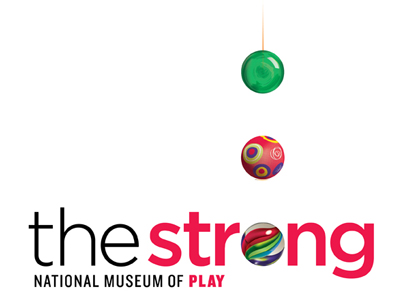 You are invited to sketch with The Strong! Download the official Sketch With The Strong Wordmark Contest entry form and design, draw, color, or paint a toy or play-related object in The Strong's "O." Use the museum's collections as inspiration!

Five winners will be chosen, and the grand prize winner will receive a museum membership and $100 shops gift card.

Upload your entry to the official contest site and label it "Sketch With The Strong." You may enter up to three times through February 28, 2014. Official Rules can be found here.